I had another really full day yesterday.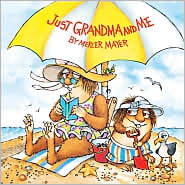 I went shopping with my cousin Erin (5) in the early afternoon for 3.5 hours! She's one fast walker and totally kept up with me the whole time. I planned on taking her out to watch Enchanted (which, Diana claims, is the cheesiest movie ever), but she wasn't comfortable in movie theatres so she suggested shopping instead! My goodness! At age 5! She had $15 to spend and wanted to look at

Webkinz

stuff (omg don't ask me... all kids I know loooove this craze... it's pretty amazing how popular it is considering the Webkinz company does not do any advertising at all! It's like High School musical in that kids from 3-18ish seem to love it.), Berenstain Bear books, and (dooga dooga)
clothes
for herself!!! We spent around 1.5-2 hours @ Chapters looking at Webkinz stuff + I read her 7 books... which sort of turned out to be a mini circle time with the other kids there (some parents watched too...). I know I've said it before, but I absolutely looove the Berenstain Bears books! My kid is going to have a lot of them. They have good vocabulary for youngsters like "occupied" and use a lot of sayings like "his eyes were like daggers". I could spend hours in the Chapter's kids section, reading all the classic books I've owned when I was young like Mercer Mayer books (left) and Robert Munsch. I actually had quite few. Then we headed to Hallmark, Carlton Cards, ToysRUs, Zara Kids, and Please Mum to finish her shopping.

She ended up buying a doll from Hallmark... and I bought her a Peek-a-Pooh. Erin didn't really go clothes shopping though - she didn't really know what to look for. I wanted her to try this adorable gray toggle peacoat from Zara, but we were a bit rushed for time. We ended the shopping day with a stop at Starbucks (of course - it's my Auntie Eliza!).


I got dropped off @ home and got my 2nd cousin dose because my Auntie Sandy's family were over to make my mom dinner. My mom got a fatty tumor removed from her hip on Wednesday and has been at home ever since. It was a very very minor surgery and she's totally fine. Ah - the kids are cutttte and very monkey-like. Triton (2) (I mean, Tritzilla) is totally taking after his sister when she was his age haha. Apparently he did quite a bit of damage after I left the house!

Triton doesn't stay still..

Tritzilla's face crawling down the stairs....

Such a monkey!
You should see the look he gives me when he's pulling my hand, wanting me to go somewhere with him!! Puppy eyes I tell you...

My brother calls Emerald (5) "monkey" b/c of the way she was back in the day.. and even now haha... and Emerald calls her Auntie Anna (my mom's sister), "Auntie Dodo" 'cause that's what she accidentally called her when she was younger. lol Anyway, dinner was good - bacon wrapped salmon filet w/ spinach on top of a bed of orzo. I love orzo (looks like fat rice) pasta and I want to use it more often! Too bad I had to go soon after and couldn't play with the kids much.


Went to
Plush
last night with M, A, and A's friend, Aiden. M, A, and I have never been so we didn't know if there'd be lineups and such so we went early... a little too early 'cause it looked pretty empty until an hour later! Oh well.

We didn't take many pictures that night so I'll have to make do w/ the ones I have. These are from M's digi.

My bangs ruined the picture.

Aiden is in blue, I'm in the middle, Artemis is on the right.

Melanie, Me, Aiden

Another one w/ Artemis -- haha this one looks similar to the one we took on New Years Eve!


I tried wearing a full set of false eyelashes. Usually, I just wear half and put them at the ends of my eyes to make it more natural... so yea - they look funny up close. I'm still learning how to apply eye makeup... will eventually get the hang of it!


I went to Plush

in Taiwan

and did not really enjoy it there at all. The dance floor was too small, the music wasn't that great, and the layout in general was not my favourite. So the Vancouver location for Plush is apparently the largest around eh? Well the dance floor was probably 3 times bigger than Taiwan's... and the music was 10x better, but the layout was still ih. I had a pretty good time though. The DJs were good. You can def. tell they're experienced and everything flowed pretty darn well.


LUXY

, in Taipei, is still my
absolute favorite place to club by far
. "Once the pleasure palace of Taiwan's richest playboy, Johnny Hwang's two hundred million dollar Shanghai Parliament, LUXY is poised to become the venue of choice for people in Taipei looking for a great night out. With over one thousand pings to work with, the design team has created three distinctive styles of areas, thousand plus person venues, VIP rooms and members lounges, to ensure there is something for everyone.With it's reputation as one of the best nightclubs in Asia, combining Luxury and Sexy in both it's hardware and software, LUXY is designed to raise the bar for nightclubbing in Taiwan."

I can totally rave on and on about this place. Now
this
place is large. It is at least 4 times bigger than Vancouver's Plush. It has an upstairs where the VIP rooms are located (I didn't have the chance to go up there) and a giant downstairs with great ambiance and great music. The ceilings are super high, there are chandeliers, stages, glass topped bars, the walls have heavy drapes and some semi-nude paintings. It was definitely what it's known to be - Luxurious and Sexy. The bartenders were

very

good looking and the performance [barshow] they put on (spinning bottles and using fire) was more than entertaining. The washrooms were quite luxurious and spacious too compared to club washrooms... and the whole club was PACKED. There was also an equally neat and separate house/Euro-music room.. forgot what it was called, but the entertainment there was so amusing! I can't really describe it... guys in these white suits on the stage and they're doing the robot/pop'nlockish dance or whatever w/ some neat choreography... and tons of strobe lights.. and the high energy -- ah love it!! If I lived in Taiwan, I'd probably go once every 2 weeks! Free cover for ladies every Wednesday. Luxy screams diversity. The crowd was definitely more diverse at Luxy than at Plush! I'd say it's around 70% Asian, 20% Black, and 10% White at Luxy. At Plush, it was like 94% Asian. The only thing I'd complain about is the fact that Taiwan does not enforce any smoking rules there so the club can get smoky in some spots.

Check out the barshow! I found this clip on YouTube.
**
When I went, they set the bar top on fire 'cause they filled shot glasses with liquor.
Luxy is a big enough reason to want to go back to Taiwan.
Anyway, back to Plush. I sort of expected it to be a bit more filled up considering it's the last Friday before school. The giant screens were nice. The crowd was a bit young and unexperienced (yes, I know I'm one of them) compared to other ones I've been to. $15 cover - no sign of the Vegas Fridays they would have (red carpet.. something else) - $3/item coat check. Would I go again? Yes.... but only if it was a HUGE event like for Hallowe'en or New Years. OH the highlight of the night was when this shortish Chinese guy bought an orange rose and gave it to Artemis when we were about to leave!! HAHA too bad I missed it! I was in the washroom haha anyway
OK here is my attempt to become ECO FRIENDLY - one of the Fashion Resolutions for this year according to ShopBop.
So re-usable grocery bags are becoming all the rage these days. My mom has got her stash of Telus (seahorse) bags that you can get for free if you ask @ any Telus store... and that black, PC bag a lot of people seem to have. Here are a couple others that are just as, if not more, fun!
KatBots

[$22]
American Apparel Bull Denim Woven Cotton Cities Bag

[$24]
I really like this one - I just wish it had better handles! It looks like their plastic bags.
Btw, I saw this bag yesterday, and the online AA store was selling it for $28.. but on their reviews, people were complaining about the price (because it used to be $20!) so I guess they listened and lowered the price overnight!
I like vintage and all that, but I can't get myself to actually buy something visibly second hand! I can't stand paying so much for something that is pilling, fraying, or has a mini hole... (unless it's really really

really

cheap), so I'm going for vintage-inspired (which, I also just realized, is another one of ShopBop's fashion resolutions!).
StyleHive is telling us about the new

colours for Spring

:
Rococco Red:
Wine and Berry (think Merlot)

:

and

Croissant

(which is really medium tan):

I personally think only a few fair-skinned women can pull this colour off.

StyleHive has also come up with a few fashion keepers and goners:

Classics to keep
:
Oxford shoes
Trench coat
Little black dress
Pencil skirt
Never to be seen again
:
Track suits
Anything crushed velvet
Capri pants
Bubble hems
Brocade
Microprints (like the many owls on your shirt)
Skulls
Ballerina Flats (replaced by Moccasins) lol ew
Uggs (replaced by wellies -- aka Rain Boots)
DIY projects
: Those old boring trousers, I'm cutting them at the knee, and hemming them. Throw some sheer black tights under them, toss on those oxfords and tada: I've got a look Annie Hall would be proud of!
2008 is about:
- The POB (Victoria Beckam's hair that totally redefined the bob)
- Textured layering - lace/sequins/pleating/pin-tucks/embroidery
- "Borrowed from boys" trend -- menswear tailoring. I think I only like the shorts/blazers/some button up shirts.
- Trapeze tops and dresses

- Scalloped hems

- Button hems

- Lightweight pleats

- PLAID

- Victorian floral prints, modernized with saturated colors and a streamlined silhouette


- One shoulder strap dresses (ew... but yay I can make it with my American Apparel Bandeau dress!)


- High-waisted wide-legged trouser (replacing Skinnies).. OK so they said this would happen 2 Falls ago but Skinnies are still going strong. I think the wide-legged trouser is a bit too trendy for most people.


Here are some American Apparel goodies my closet is lusting for....

Lightweight Sheer Rib Raglan Pullover

[$28]

to wear over this
Cotton Spandex Jersey Deep U Dress
[$38]

It'd be so cute! Or of course you can wear them separately.

I saw an AA employee wearing this sort of boat-neck cotton oversized tee with sleeves rolled up and buttoned. I thought it was so cute but I couldn't find it on their online website... plus she had a very thin frame so it draped nicely.

This is how I wore my AA Bandeau A-line dress yesterday -- as a halter

I still want the Bandeau Pencil Skirt dress so I could do this... but it doesn't look good on me
LookBook posted Sophia Bush's outfit -- very simple - I like!

I need to pick up one of those belts -- Gap - Skinny Lizard Belt [$25]

This belt has the perfect thinness. Maybe I'll get it in strawberry instead!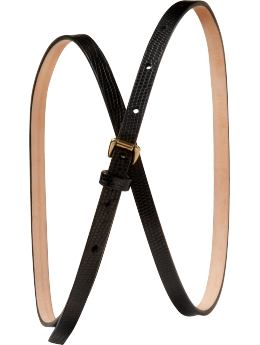 Very very gorgeous bangles from Asos [$18.25]
to wear with

Set Of Mixed Finish And Size Bangles

[$18.25]

Ah I really like these bracelets but can't get myself to pay that much for them.. especially 'cause they look like they might slip off b/c they look big on the model...

I follow this lady's Style Feeder - she has great taste. She never posts things as expensive as the next couple of items I'm showing you though!

Truefaux Antique Gold & Pearl Earrings [$125]

or these Etsy Hand-made Resin Red Rose Earrings [$111] from Italy. I totally agree with her when she says "they look like something you could pick up in a quaint shop in spain...or something like that. so romantic-looking."

Today I'm supposed to out for dinner but a headache and drowsiness made me change my mind. Next time for sure!
N