My title is a name of a brand sold on ShopBop.
I'm Young and Broke... but not fabulous... yet hehehe
Daaang.. TV has gotten hella smart. OH I SO just sounded like I'm from NorCal & SoCal*. They have soo many shows on the three things I love watching/learning about: fashion, interior design, and weddings! I guess they just produce to target viewers like me! And then there's Gossip Girl.. and those trashy, shallow shows like "The Real Housewives of Orange County" .. and others I can't remember the name of right now. (Oh I want to watch Kimora Lee Simmon's show but I never know when it's on)

Anyway, I was watching some lottery show in TLC and granny bought an Escalade.
Usually, I'm quite indifferent when it comes to cars. I still view them as something that gets me from point A to point B. But after
watching MTV Cribs in 2001...

I love Escalades

(the classic $60,000USD SUV version). I've always liked sitting high up, overlooking all the other cars when in traffic than being so low to the ground. I sometimes feel a little claustrophobic if the back window is so slanted and small. I also love strong things that are sturdy and have that heavy

thud

when I slam the doors. Escalade interiors are

divine

and roomy. Yea I know they have a lot of disadvantages too.. being hard to park, bad for the environment, not as fuel efficient etc. BUT their 2008 model is a hybrid (25% increase in fuel economy).
Well the past two days were a bit weird emotion-wise. It was all ups and downs and it changed so frequently too. Don't worry, the downs aren't anything significant. I just felt a little crappy and then I'd forget about it (so there IS something good about having a bad memory!) and then I'd feel fine again. I'm totally fine now though.
Totally need to get more sleep... I finally went to my Kin110 class today (I haven't gone since my last Kin110 midterm which was a couple weeks ago)... and I was exhausted. In GIS, I fought SO hard to keep my eyes open but I just couldn't. I kept on nodding off and it's a small class so I'm sure Dr. Hedley noticed.
I just needed a 5 minute nap... but I couldn't... not in front of him! I snuck a

pic

of him today (lolll he looks so funny in that pic). He has quite a few chili peppers in RateMyProfessors.ca... I don't really see it but he's a Brit so it's probably his accent.
It was a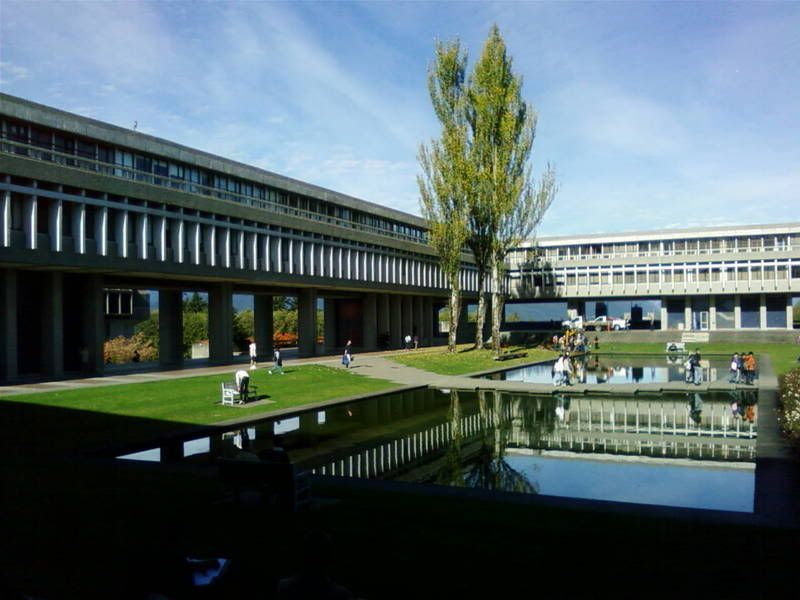 really
nice day up at SFU today.
So many people were sitting around the pond in their tees and shorts. Comfortable temperature.
I was thinking of what I could blog about fashion-wise
today.. and all I could think about was the trench coat I've been eyeing from YesStyle (left).. I posted it in the "collage" a couple posts ago....
Here are a couple photos from

Changmin's (from DBSK)

first photoshoot without the members on Pinky Magazine. Changmin has grown up so much since that radio clip I had on my Xanga almost 2 years ago! I like the feel of them.
Darn girl stole my pose. Hm let me try to romanize the caption... "hmm... egamuga//ki?-...iidesu"
Pretty girl. I want a Polaroid.... and an dSLR...
AE

just came out with their Holiday Collection. I've been quite disappointed in AE's stock... but I quite like this coat - such a classic. I sort of wish it came in red.
I love toggle (the loopy button-type things)... but I already have it on my A&F coat. Oh well - still love it. This one is $139.50USD and also comes in charcoal.
I'm home all day tomorrow... studying Nutrition.. and doing some accounting questions... and studying Japanese... hai.
Sleep well,
N