I've been trying to find a new long fully-zippered wallet for myself for the past few months and have finally narrowed it down to these:
Comme des Garcons - Star Embossed Full Zip Wallet
This one also comes in an embossed clover/circle pattern but it looked too round and bubbly for me. I like this pattern a lot in both black and red (though I love white wallets too but they just get way too dirty) and I think it gives it a bit of fun for someone my age.


The only problem is that there's no coin pouch inside!
But I guess that's OK b/c I think coin purses are so cute.
The smaller Comme des Garcons wallets are also cute but I prefer long ones.

Alexander McQueen

Classic look, black + gold, I love.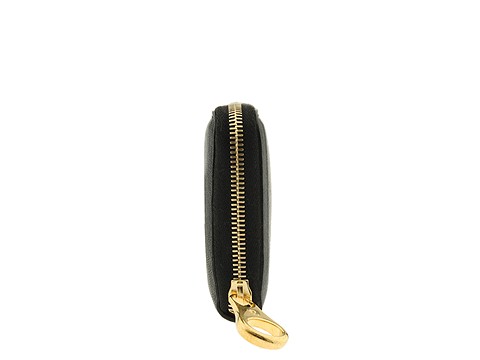 Nice, functional compartments inside.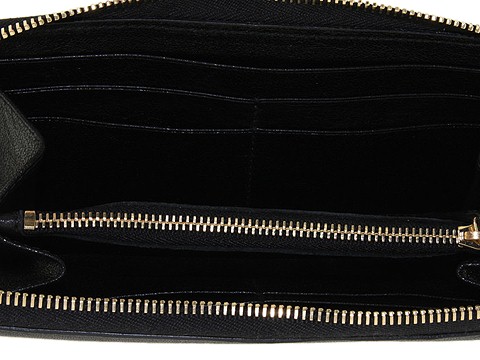 Prada Saffiano Zip-Around Wallet
Very
very
nice all around. Also available in gold.
Nice insides too.
Prada's soft calf items are abs.
divine
.
Stroke.
Christian Dior Cannage Zip Around Wallet
Lovely quilted look but is black and silver... if it were gold, it'd be perfect.
Not sure if I like the Dior charm.
LV Monogram Vernis Zippy Wallet
in Amarante

You know, so many ppl say patent will forever be in style but I don't know if I believe that.
I wonder if LV's monogram vernis style will become a classic.
But anyway, I still very much love this wallet.
They raised the price by $50 since I last searched it!
Pish posh..
LV Epi Leather Zippy Wallet in Black
Now this one is quite a bit more mature, but very very much a classic + it's classy.
I like too many.. too bad it's not very practical to own more than one wallet because it's usually hidden in a bag or pocket... though I do notice at Posh, a lot of guys like to place (show off?) their $250 Gucci wallets on the table next to their food (not smart while eating sukiyaki! so messy... though men's wallets are cheaper than women's)...