Yay nothing is due until next Thursday - I can rest!
It was snowing a bit this afternoon at SFU.
I forgot to to add this tee print from Pike Place/Market from yesterday's batch.
I just made a couple of American Apparel orders from Ebay! Can't wait to get them. There's only a couple of other items (they don't sell on Ebay) that I'd like, but I'll be one happy AA turtle for a while. I calculated how much I saved (including S&H) compared to if I were to buy the exact same things in Canada (including tax): $180USD! Amazing eh?
Thank you Ebay - my first purchase with help from my Uncle.
I am semi-addicted to The Hills. Is that a bad thing? Naw - nothing to be ashamed of.
StyleHive had a poll:
What's your main motivation for tuning in this season?
I'm definitely D. The drama is a bit "ih" and it's totally scripted... I mean, how can the cameras be there JUST when Spencer walks out on Heidi both times? Or.. ah whatever - it's just unbelievably scripted. They are good actors though. My favourite character is Whitney. She's not shown very much, but she's sweet and has an unpredictable yet classy style. Audrina is sort of pretty - love her jewelry and hair, but she has a bit of an aloofness to her. Heidi... I used to like her (watching reruns) until she left her best friend (LC) to be with stupid ugly Spencer. BAD CHOICE. Lauren is alright. She's the main character. She seems pretty bright and makes good choices (I'm not sure what the whole deal with her and her ex, Jason, was all about though).
OK I'm totally regretting not getting that YesStyle blazer again... it would have been perfect! And the price! AAHHHH
I'm seeing those slim-fit blazers EVERYWHERE! J'aime beaucoup!
Not a big fan of Gwyneth Paltrow, but she looks amazing after having had 2 kids! Plus, like her blazer.
OH got my Kabuki brush from Everyday Minerals today -- it's so cute and much smaller than I thought. Also super soft! Works well too. I can finally write an Everyday Minerals review soon!
This celebrity family is just too cute. They're the ones who wear matching shoes and tees and hoodies.
I think the mom is so pretty.
Han Ji Hye! I LOVE her red cropped trench! I tried one on at GAP. Def. on my lust list now.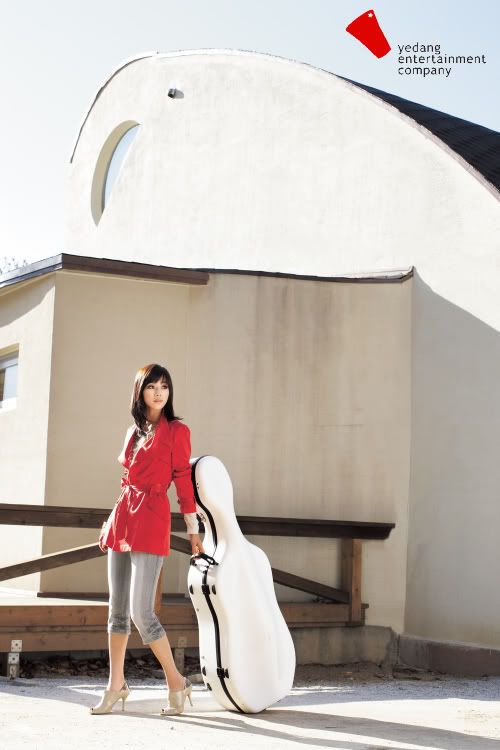 White blazer! She looks so good.
Hyori Lee -- I think next year I want to get some really chunky furry shoes like these. They look great and I'm tired of freezing my feet off. UGGS look so slim compared to these.
WOW Jlo looks so beautiful in these pictures! She sold pics of her baby for $6 million.
Diane Von Furstenberg sale on Gilt Groupe this morning!
Sale started at 9AM and at 10AM, all the good ones (most discounted ones) were sold out! Boo
Akita Dress [Origi. $345, Sale for $128] Love the colours - very French Connection like.
What a great dress! Nice detail - [Origi. $425, Sale $128]
Marcella Dress [Origi. $500, Sale $148]
This casual folded trouser cuff is becoming in style now. Yoochun (from DBSK) is advocates it.
It was popular in the 50's. I like how imperfect it is.
I think Jung Ryu-Won's trying it out in a slimmer fashion -- I like it on her. Good for ppl w/ thin ankles and non-existant calves.
Alexander Wang (designer) is really cute! His clothes are so nice -- I love his aesthetic. His clothes have a light weight, neutral feel to it -- very wearable. Def. a new favourite!! Will post about his clothes tomorrowwww
Sarang!