Happy RAT YEAR ya'll.

lol.
Rat.
I'm so glad I'm a rabbit.
Maybe that's why I had so many bunnies in my dream last night...

I'm overstuffed -- some good G'ma cooking. Yum. She made all my favourites ! like always...

Anyway, whooa this is a record!! 3 posts in 1 day!

I have so many fashion/clothes pictures saved so today's post is gonna be about Korean Fashion!
Fun.
They dress well.
They layer well.

I really love this whole outfit! I'm v. jealous of her cardigan. I want one exactly like it.

I like the top half of this outfit. Not really the jean skirt. I think shorts would have been nicer.

Ooo the looks great! I need to get myself one of those dolman-sleeved cowl-neck sweaters.

Same idea! These outfits are perfect for my pear-shapedness.

Very nice!

I usually wouldn't even pick up a shirt like this in a store but this girl makes it look so much better than it should be. It fits her well! V. casual. I like her layering. So simple la~

Ohh v. good layering! Love this outfit mucho.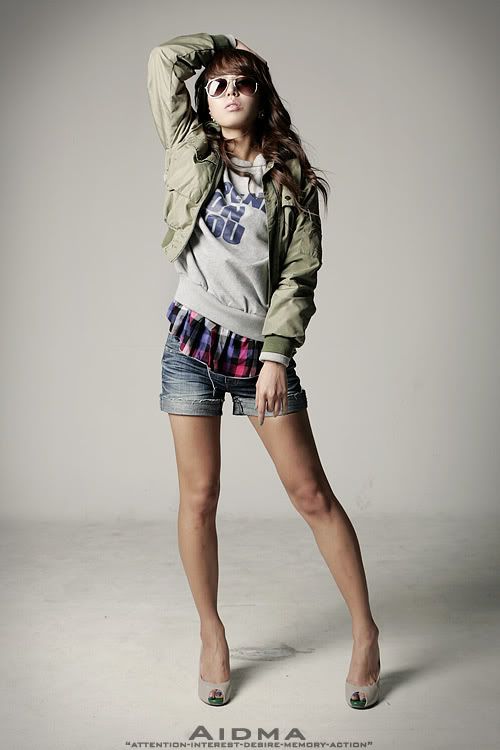 I only like the light, Spring trench for this and the red + purple combo.

Ah this looks v. Korean to me. Really love it. Perfect for ppl w/ boyish figures (no hips) + long legs.

Stripe dress-shirt. Very busy but so cute. She can be the railroad man's wife.

I love everything but the wash of the jeans. She should have gone way lighter or way darker.
I want to belt my cardigans but I still haven't found any decent belts.

I guess you can really tell that I like to concentrate on the top and keep bottoms as simple as possible.
Credits to the fob section on Soompi lol